Spectator Healthcare Projects
21. January 2022
Spectator Healthcare Technology
Healthcare
Spectator Blog
Autism project
Cooperations
New Partner
Autism Project ready for phase 2 and scale up in the regions of Morocco
Launched earlier last year, the Autism Project "Inaya Autism" of Spectator Maroc and Spectator Healthcare Technology initiate the roll out of Telehealth solutions to provide personal care for children already diagnosed with Autism Spectrum Disorder (ASD) in Morocco.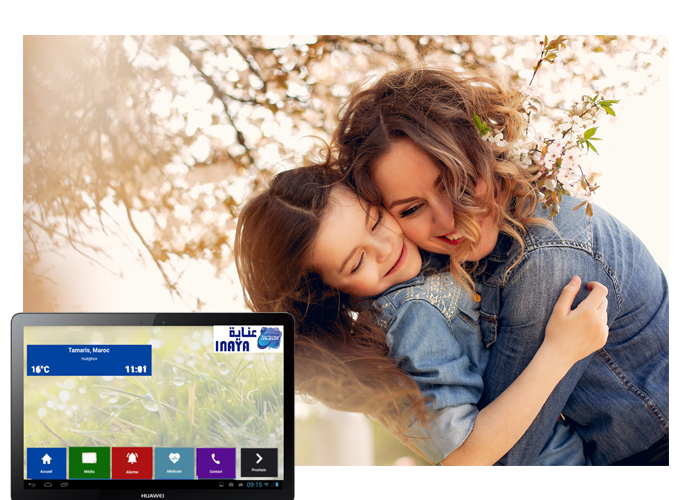 The joint parties pooled their resources with experts and researchers and use a promising innovative technology, the Spectator Telehealth platform and white-labeled BiDiApp, improving behavioral assessment of children with autism through enhanced data acquisition.

There are at least 300.000 autistic children in Morocco. Various parents' associations try to organize care, but only few follow-ups are done by autism professionals leaving parents feeling abandoned and desperate. This situation creates a lot of suffering and there is a lot of demand for help. "We are building a dedicated digital coaching platform between caregivers, psychologists and families with autistic children, enabling regular communication with care givers to improve access to personalised and evidence-based individual information on ASD and (remote) monitoring of children's progression by psychologists. The Telehealth solutions include chat, video-teleconsultation as well as questionnaires connected to intelligent action plans and automated procedures," says Philippe Glätzle, Chief Commercial Officer at Spectator Healthcare Technology.

"In an ideal situation, we would always have a caregiver available via the Inaya Autism Platform. In every Moroccan town, families with autistic children can simply use their smartphone for direct access to information and support in all their daily difficulties. The solution covers validated, and personalised advices supported by Mrs. Awatif Idrissi, Psychologist specialised in autism & Project Manager Inaya Autism", states Mohamed Moutawakkil, CEO of Spectator Maroc.

Ms. Awatif Idrissi: "Specialized care for people with autism in Morocco is mainly centered in the capital cities such as Casablanca and Rabat. The BidiApp is a solution for families who have no access to psychologists or personalised care of their children. It simplifies life by enabling video contact with professional caregivers and to develop an individual program adapted to the needs of a particular child. The professionals are supportive partners for the families in various regions in Morocco and communicate in the different dialectal mother tongues. Parental guidance training is provided via the BiDiApp to help families support their children and improve their quality of life."

"Parents and caregivers of children with ASD are looking for outcomes that have direct impact o a family's daily functioning. The Autism Project of Spectator and the introduction of the Telehealth solution bring a great opportunity to reduce suffer for the autistic child and the family. It not only increases the quality of intervention with family engagement as well as understanding, but also reduces possible triggers for the child and contributes to speed up the diagnostic process." says Carla Carvalho, International Autism Consultant.

"Families with an autistic child are facing difficulties in Morocco. The Telehealth solution brings opportunities, new hope for these Moroccan families! The BiDiApp enables them to optimize their time efficiency, physical energy and save costs (related to accommodation, travel, etc.). We will offer a better quality of service; the most important thing is that the autistic child will be well assisted by professional autism specialists," says Jihane Ouchrif, R&D Project Manager at Spectator Maroc.

The SBIR project is a public/private partnership, assigned by RVO, involving business and research institutions that have pooled their knowledge and expertise in a collaborative effort. The concept is designed to enable caregivers and psychologists to assist families with tailor-made advices to children in need.

In the second phase of the project 2022-2023 we will expand on the results of the first phase, allowing the involved care providers to further scale up and reach up to 15.000 families and children.


Spectator Healthcare Technology launches project on autism in Morocco | Spectator Healthcare (spectator-healthcare.com)
---