Spectator Healthcare Projects
02. October 2020
Spectator Healthcare Technology
Cooperations
New Partner
Healthcare
Spectator Blog
Elsevier and Spectator create series of telemedicine webinars
Elsevier and Spectator create series of telemedicine webinars to address trends in the area and the future of health. The initiative is the result of a partnership between companies in Brazil, focused on patient engagement through the use of technological solutions based on scientific evidence.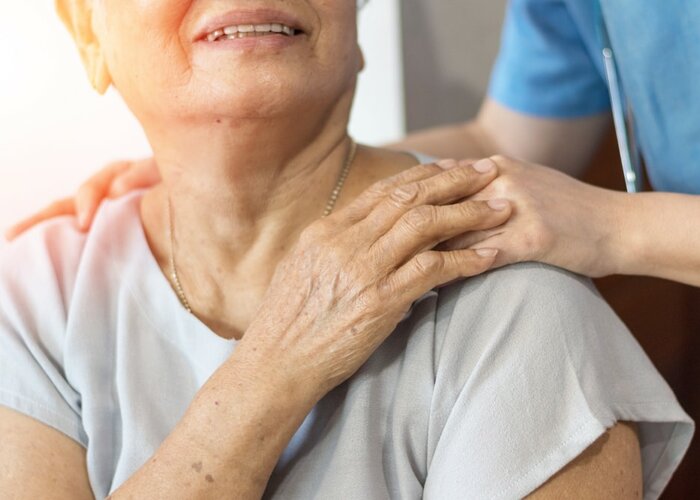 The initiative is the result of a partnership between companies in Brazil, focused on patient engagement through the use of technological solutions based on scientific evidence.
Altogether there will be 3 free webinars with the participation of national and international speakers.
Elsevier and Spectator Healthcare Technology have joined forces to improve access to healthcare in terms of evidence-based medical content, integrated with Telehealth technology. Far beyond today's digital health apps, cooperation between companies spans stages ranging from preventive and remote primary care to support for chronic and elderly patients.
In this partnership, the Elsevier de Patient Education (PE) content is inserted in the Spectator BiDiApp to allow not only healthy people and patients to benefit, but also health systems in their current challenges. This enables healthcare organizations to use best practices to build scalable and profitable programs that leverage the right mix of people and technology.
"Spectator's Telehealth platform with BiDiApp provides a future-proof solution, as the integration of Elsevier's evidence-based medical content allows healthcare professionals to engage, educate and empower their patients, giving them direct access to validated information . In addition, the Telehealth solution increases the cost-benefit of care and encourages patients to actively improve their health, not only while they are with their care team, but more importantly, directly from their home ", says Frans Hermes, Director Executive of Spectator Healthcare Technology.
The combined effort of the two companies is resulting in pilots across Brazil to improve the clinical and patient experience and provide better results at lower costs.
In line with this and with the aim of discussing and addressing trends in call center and the future of healthcare, both Dutch companies – Elsevier, a global analytical information company that generates 25% of the world's clinical content, and Spectator, an international healthcare company IT that provides Telehealth platform technology and applications for integrated health access – decided to create a series of webinars to discuss the benefits of telemedicine and how this integrated modality can contribute to improving global health.
One webinar will be presented per month, starting in October, starting with the theme "Telemedicine: direct and indirect gains from hospitals with the adoption of an integrated evidence-based telemedicine solution", led by Professor Carlos Carvalho, head of the Pulmonology Division of InCor FM -USP.
In November, Vitor Liberatori, Senior Product Manager at Elsevier Brasil, Giselle Félix, Business Developer at Spectator Brasil and Camila Parente, Physiotherapist and Researcher at InCor, will present the case study of how InCor is using evidence-based technology in combination with Telehealth technology for long-term care of chronic patients.
To conclude, in December, the topic addressed will be "Health network: Patient experience with Telehealth and validated medical content", with a focus on chronic patients and Covid-19. This webinar will be presented by international speakers Frans Hermes, Founder and Managing Director of Spectator Healthcare Technology, Hans Kerkkamp, ​​Senior Medical Consultant at Spectator Healthcare Technology, and Ian Chuang, Global Medical Director (CMO) at Elsevier.
"Telemedicine is being used a lot to help fight Covid-19. As it is a relatively new resource, mainly in Brazil, we think it is important to address this theme in the series of webinars so that the efficiency of this modality is even more visible to health professionals and how digital solutions, such as Decision Support Clinic, can make it even safer ", says Sandro Botelho, Marketing Manager at Elsevier.
The webinars can be accessed for free, click here for registration.
About Elsevier
Elsevier is a global analytical information company that helps institutions and professionals to advance science and advanced health care and improve performance for the benefit of humanity. Elsevier provides digital solutions and tools in the areas of strategic research management, R&D (Research & Development), performance, clinical decision support and professional education, including ScientDirect, Scopus, ClinicalKey and Order Sets. The public company has more than 2,500 digital publications, including The Lancet and Cell, more than 35,000 e-books, titles and many reference works, such as Gray's Anatomy. It is part of the RELX Group, a worldwide provider of information and analysis for professionals and institutions from different areas of the industry. www.elsevier.com
About Spectator
Spectator Healthcare Technology is a Dutch IT company, present on 4 continents, which makes an effective contribution to the engagement and training of patients and the medical-nursing team. The Telehealth platform, including Spectator's BiDiApp, helps to remotely monitor blind spots and all types of situations that are not covered by other care applications. The risk assessment tools available (self-screening / symptom checker) for clients allow doctors to operate the final diagnosis of reported complaints. With integrated biosensors and personal alarm systems, patients can feel safe and protected anywhere, anytime. The management studio on the Spectator platform manages all personal alerts and smart action plans, related to a biosensor and the associated treatment plan, ensuring quality of service. The Telehealth platform for easy scalability and interoperability can also be linked or synchronized with third party databases, such as Electronic Health Records or Health Information Systems.
With a concept of total integrated care and prepared for the future, Spectator avoids unnecessary medical consultations or hospitalizations. Spectator solutions can be implemented directly in hospitals, nursing homes or at home, as well as in remote / rural locations.