Spectator Healthcare Projects
07. July 2023
Spectator Healthcare Technology
New Partner
Healthcare
Spectator Blog
Healthcare Innovative Solutions' and Spectator introduce digital consultations through the Healcos App for GP Practices in Curaçao
Integrated Telehealth solutions with the Spectator Communication Platform for prevention, online triage, consultations, remote monitoring and more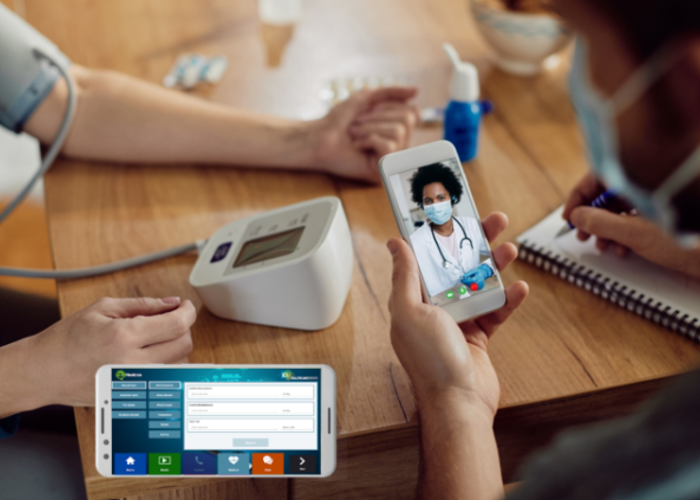 With the revolutionary and innovative Healcos App, GP Practices in Curaçao will soon offer not only Telehealth services, but a more integrated care solution to their patients.
In partnership with Spectator Healthcare Technology, the Healcos app offers the GP practices in Curaçao a patient-centered care approach that supports both digitization and modernization of facilitated care but also encourages patient engagement and builds self-efficacy. With the information that patients provide via the connected 'Healcos App', GPs and triagists will have an immediate picture of a patient's medical status and the necessary steps in a personal care plan.
As one of the first in the Caribbean Islands to introduce integrated Telehealth services, Healthcare Innovative Solutions brings numerous benefits to the citizens of Curaçao. As access to healthcare is problematic for people who live at a long distance from a city centre or who are frail and unable to travel. Moreover, most patients who are referred by a GP to a specialist, must either take another trip or have to wait to be seen by a specialist in outreach clinics. The Medical Call Center, utilizing Spectator's Telehealth technology, serves as a gatekeeper function for family physicians, aiming to minimize unnecessary physician consultations. The interactive and interoperable tool aims to improve access to GP- and specialist care, as patient as well as clinicians can have continued communication without the need to travel.
Security of personal data is of high priority and therefore Spectator and Healthcare Innovative Solutions ensure that both the healthcare provider and the patient are supported in the delivery of care with a secure accountable system environment that meets international standards for information security and security of personal data (ISO 27001 and ISO 27701). Following information security measures, Healthcare Innovative Solutions operates with strict measures on who can and cannot access a patient's data.
The initial phase will start with offering tele-consultations to the patients of Sentro Mediko Caracasbaai on Curacao. Sentro Mediko Caracasbaai upgraded the required infrastructure to enable video tele consults and achieved a complete digital workflow. In the future, the general practice will introduce remote monitoring services with biosensor devices for measuring vital signs. The team has recently completed the Telehealth platform training sessions of supplier Spectator Healthcare Technology as part of the implementation proces.
The joint project involves a collaboration between Healthcare Innovative Solutions and Spectator Healthcare Technology. The expectation is that this new capability will complement the services that the patients already receive and at the same time support the GP practices to not only improve efficiency in offering both primary and secondary care services, but also the access to care and the Quality-of-Life for all citizens in Curaçao.
"To improve is to Change. We have chosen for the Spectator Telehealth Platform as it evolves the needs of today's healthcare practices. By leveraging the 'Healcos App' via this platform, general practitioners can transform the care delivery through digitalisation and integrate Telehealth into their workflows seamlessly, say Algeron Haile and Radjen Vervuurt, Co-founders of Healthcare Innovative Solutions. We empower patients to actively participate in their own care, while the platform and app help build confidence and competence, leading to improved health outcomes and long-term wellness."
"Change we must. With the Healcos App we aim to increase individual's belief in their ability to manage their health and make positive changes. Through the platform and app, general practitioners can provide patients with remote video consultations, educational materials, self-care resources, and tools for monitoring their health, fostering self-management skills. Doctors can embrace the advantages of telehealth while ensuring that their patients receive personalized and high-quality care. The Healcos App can be directly downloaded via the Appstore and Google Play Store."