Spectator Healthcare Projects
09. May 2022
Spectator Healthcare Technology
Spectator Blog
Healthcare
South Africa and the adoption of Telehealth technology
The journey of Digital transformation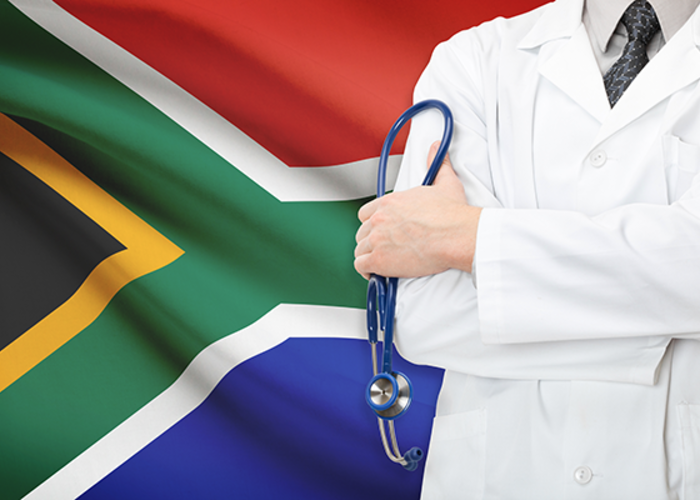 Digital Health has great potential to enable improved healthcare access for the South African population. During the Trade Mission to South Africa, 4-8 april 2022 organized by RVO and the Dutch Embassy in SA, South African Counterparts have shown a great focus on achieving digitization across the region. Accelerated by the COVID pandemic, the implementation of new innovative technologies as well as legal considerations on Telehealth enable healthcare providers and medical institutions to deliver healthcare more efficiently.
To help increase the knowledge on medical circumstances, stimulate self-awareness on someone's personal health status and improve the overall experience of pre-post treatment, Spectator facilitates the customizable and interoperable Telehealth Communication Platform with integrated biosensors connected to the BiDiApp. Not only to improve the quality-of-life but at the same time provide direct access to (remote) care for everyone in need, independent of religion, gender, social status or geographical location.
The South African healthcare landscapes are covered with challenges, therefore it is of crucial importance to provide affordable, interoperable and sustainable solutions. As only one doctor is available for every 1,250 patients in South Africa according to the WHO - THE GLOBAL HEALTH OBSERVATOR, across its vast expanse, with an urgent need to increase its cohort of specialists. Moreover, the World Economic Forum states the rural population is the segment that needs access to these digital health services the most, because more than 50% of the rural population has to travel for more than two hours to access the nearest health facility.
This shortage of medical professionals opens doors to implement possible alternative methods of healthcare delivery, essential to the success of any future healthcare strategy. By adopting Telehealth solutions, healthcare providers can provide better healthcare services to more patients and optimise their internal healthcare operations.
Commitment on political ,private as well as public level is mandatory in order to solve these challenges and enabling the successful deployment of digital health.
Spectator Healthcare Technology uses its experience in other countries with similar challenges, such as Colombia and Brazil, to work on co-creation and a succesfull implementation of the Telehealth Communication Platform connected to the BiDiApp and Tele-Assistance Rooms for remote/ rural areas in South Africa, amongst others by use of the Spectator Implementation Method (SIM).