Spectator Healthcare Projects
14. February 2022
Spectator Healthcare Technology
Spectator Blog
Healthcare
Spectator obtains ISO 27701 certification for data privacy
Spectator recently received the official confirmation by Brand Compliance on the award of the ISO 27701 Privacy Information Management Standard certification.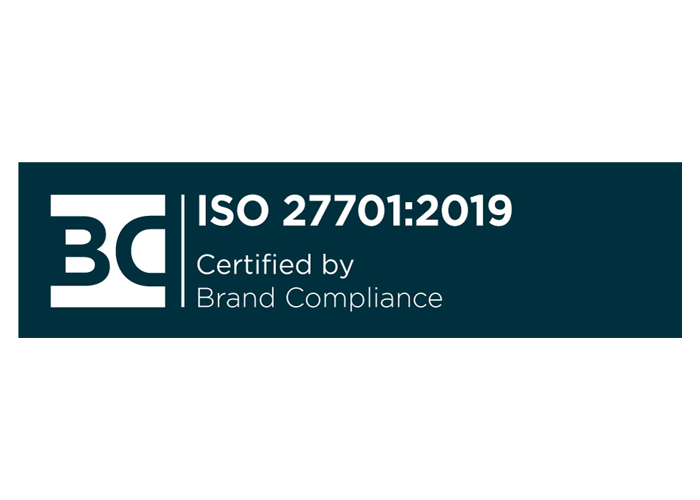 Achieving the ISO 27701 confirms our adherence to the highest international requirements in data privacy. Introduced in 2019, ISO 27701 is a leading standard in data privacy. With this prestigious certification, Spectator takes a next step in demonstrating Spectator's ongoing commitment to ensure that security and privacy of customer data, is essential to enable secure processing for all customers in the field of Healthcare, Security and Communication.

During the last 6 months of 2021, the certification process conducted following a series of independent external audits of data privacy policies and processes. As part of the former achieved ISO 27001 certification regarding the Security of Information, Spectator had already implemented a wide range of personal data protection controls.

ISO 27701, the new International Reference with regard to Data Privacy

The new ISO 27701 standard was published in August 2019. Building on the ISO 27001 Information Security Management Standard, it sets out additional requirements to establish, maintain and continually improve a Privacy Information Management System (PIMS), to ensure the secure processing of personal data.
New measures to protect data privacy

During the certification process, Spectator has carried out the following actions:

A complete review and update of all our existing policies, to bring them in line with the most stringent requirements in terms of data privacy.

The introduction of a Data Privacy Impact Assessment (DPIA) for all new projects and business changes.

Extension of the ISO27001 in our Information Security Management System and management of the actions taken to guarantee our customers secure and compliant technology.

The establishment of working processes by the Data Protection Officer to manage data privacy matters.

The implementation of new processes to manage data protection when working with third parties.

The introduction of regular privacy training for all Spectator employees.


With these measures our customers now have third-party attestation that the design, implementation operation of our privacy controls meet the highest standards.

An important new milestone in secure data processing

According to Frans Hermes, CEO & Managing Director at Spectator Healthcare Technology:
"We are delighted to have obtained this new certification, which confirms that the processes and systems we have put in place meet the highest international data privacy standards. This was a critical step for our company, as a technology service provider working with different organisations in Healthcare, Security and Communication, to enable the processing of confidential data according to the ISO 27701 standard. This certification demonstrates once more to our customers and their clients who use our technology and services that we enable processing personal data in a safe, secure manner."

ISO Certification Announcement | News and Projects | Spectator Healthcare (spectator-healthcare.com)
---